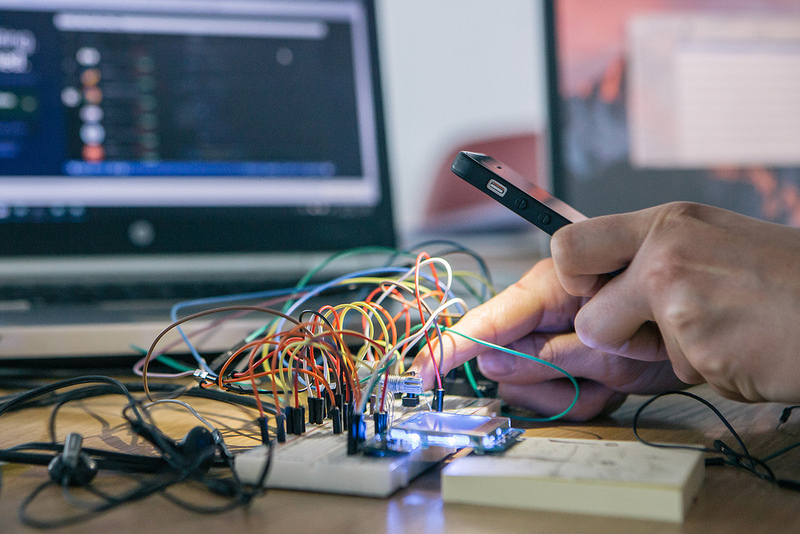 Warning! Robot under construction. Arduino.
Anna Widera / Medialab Katowice
27.10.2018 | 13:00-20:00
Pawilon Wyspiańskiego | Conference Room
registration | 14 seats
Workshops provided in Polish.
Host: Anna Widera
Senior iOS Developer at The Software House, in love with Swift and the idea to read the code like poetry. Well, at least like a good novel! Previously, Creative Technologist in Netizens, focused on the creative use of technology in marketing. Associated with Medialab Katowice, where she conducts workshops on the basics of electronics and programming, working on Arduino and Bare Conductive platforms. Curator of art + bits festival of art and technology. A fan of handicrafts and all DIY.