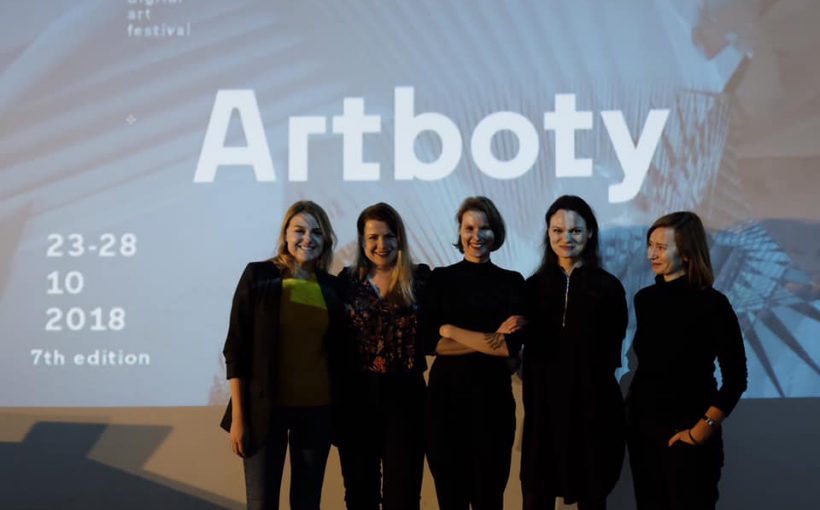 Patchlab Festival presents Geek Girls Carrots
24.10.2018 | 19:00 | free entrance
Hevre+1 | Meiselsa 18
Geek Girls Carrots is a global grassroots organisation focused on attracting women to tech. We create community by organising meetups, workshops, and other events which gather people to share their knowledge and experience. We bring together female admins, analysts, application architects, developers, graphic designers, IT managers, programmers, social media specialists, system architects, project managers, women with startup ideas, computer science students and many more.
I. Sonia Milewska: "An artist as an engineer?"
The title of the speech refers to the unfinished book by Polish artist Edward Ihnatowicz, the author of the cybernetic sculpture called Senster, which can also be seen as part of the Patchlab Festival. Basing on the Restoration of Senster and other experiences, I will talk about the cooperation of artists with engineers, and the role of art conservator in a transdisciplinary team that lies somewhere between art and science.
Sonia Milewska is an art writer and conservator. She graduate from Preservation of Cultural Heritage in The Department of History of Art at the Jagiellonian University and Conservation and Restoration of Works of Art at the Academy of Fine Arts in Krakow. She runs the visual arts department at O.pl Polish Cultural Portal. She is a member of project Re:Senster, which establishes restoration of the cybernetic sculpture by E. Ihnatowicz. She is interested in photography, media art, Art & Science and contemporary art in Poland.
II. Maja Schaefer:"Chat-bot, voice-bot… art-bot. Can a bot have an artistic soul? "
During the presentation Maja will tell us about different types of bots. She will talk about the ways artists around the world use bot technology in their works. Morover, you will learn how you can become an art-bot-ist yourself!
Maja Schaefer is CEO in codeheroes and Chatbotize.
Maja is an expert on chatbots, creating, consulting on and implementing the bot technology for popular brands. She is a co-founder of a softwarehouse codeheroes and the Chatbotize agency that specialises in designing bots.
A University of Science and Technology (AGH) graduate, ex-programmer. Before co-founding her own company, she earned experience in companies like IBM and Sabre. Maja is an avid enthusiast of startups and new technologies.