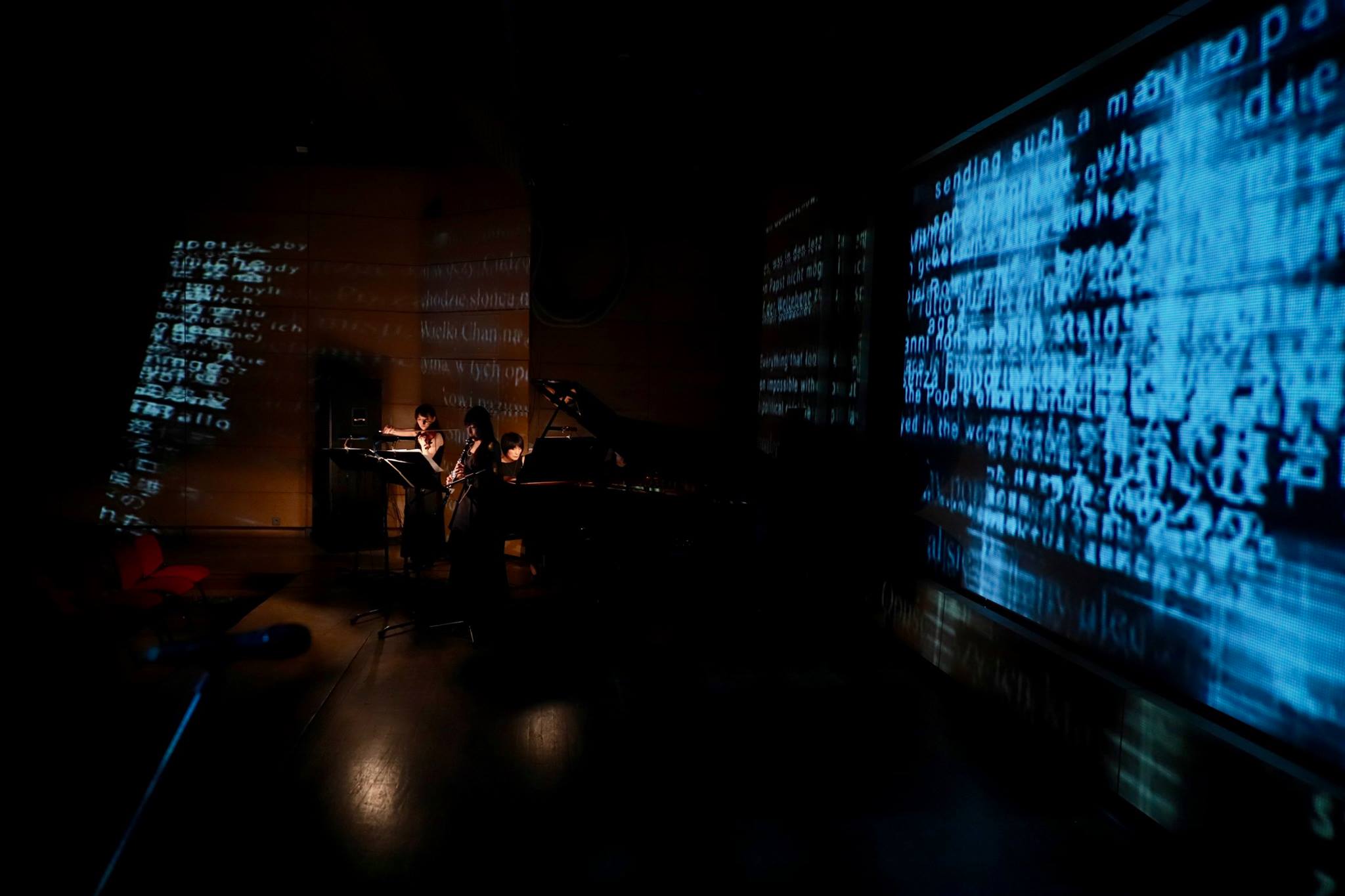 AfterImage II | Alek Janicki (PL), formacja HiQ (PL)
27.10.2018 | 20:00 | free
Hevre +1 | Meiselsa 18
An audiovisual performance for human, instruments and drone. Work in progress, where the picture is a live score, the starting point for creating a work based on intuitive reinterpretation. The image, in the form of a 360 degree projection, is a reference point for outstanding musicians – improvisers of HiQ Formation, composed of: Rafał Mazur – bass guitar, Paulina Owczarek – saxophone, Michał Dymny – electric guitar, Maria Janicka – eclectic violin, electronics and Piotr Madej – voice synthesizer. An element of the musical and visual ecosphere is the drone registering the picture. The drone is a symbol of mechanized, ubiquitous voyeurism. Aleksander Janicki, the performer, whose generative layer of sound modified in accordance with intuition and emotions by the brainwaves (EEG – brainwaves music) of his brain, completes the works in the sound layer, oversees the whole.
The performance is a continuation of an image Afterimage, that was created by Alexander Janicki especially for the Japanese composer Shoichi Yabuta. It was presented as part of the TATSUNO ART PROJECT in Krakow at the Manggha Museum of Art and Technology (2018). The concert was accompanied by an exhibition whose curators are Akiko Kasuya and Masakazu Miyanaga and which can still be visited at the Far East Gallery in Krakow until 28/10/2018.
HiQ formation
Performer: Aleksander Janicki
Scenario, montage, special effects: Aleksander Janicki
Animation: Tomek Głodek
drums: Tomek Chołoniewski
electronics: Maria Janicka
drone operator: Tomek Wełna