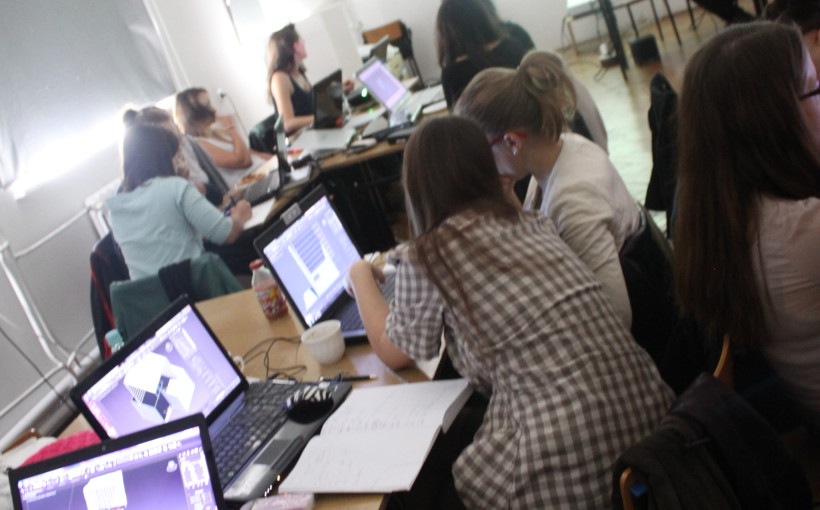 Workshops Patch://reloaded at the Academy of Fine Arts in Krakow
During the Patch://reloaded workshops at the Department of Interior Design of the Fine Arts Academy in Cracow there were workshops which presented the wide scope of visualization and animation techniques used in creating both virtual and real spaces.
The workshops were provided in 3 blocks:
1/ mapping techniques – Martin Boverhof [Netherlands], Elwira Wojtunik [Poland]
2/ av content creation: 2&3D graphic – Bordos László Zsolt [Hungary], Wojciech Kapela [Poland], Patrycja Ochman [Poland], Magda Pińczyńska [Poland]
3/ interactivity implementation (PureData+Kinect) ? Peter Kirn [USA/Germany], Popesz Csaba Láng [Hungary]
The result- 2 audiovisual installations- were presented during the 3th International Biennial of Interior Design at Contemporary Art Gallery Bunkier Sztuki in Krakow.
More information about this topic can be found in ARCHIVE.