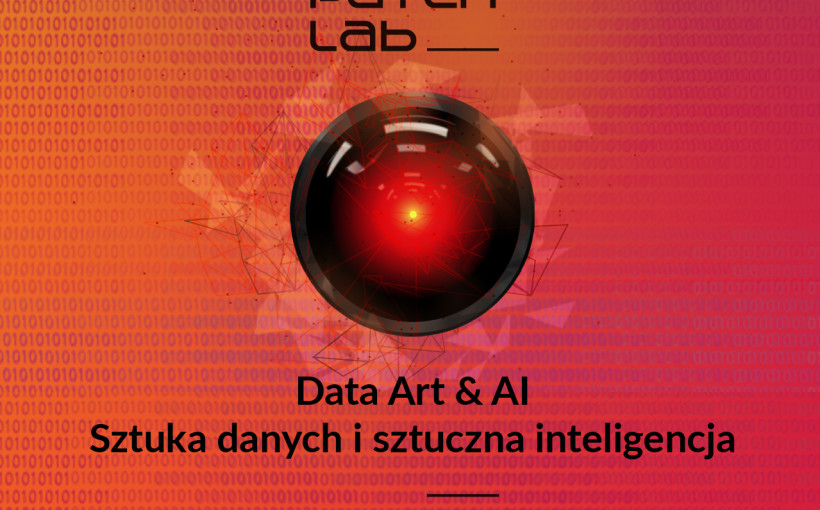 6. Patchlab Festival 2017
24-29.10.2017
It is the 6th time that Patchlab took up the challenge of discovering and presenting those changes which are an inevitable part of modern digital art created across the fields of new technology, creative coding and humanities. We open your minds to the new wave of creational potential of new media, new technology and coding.
A new generation of electronic media artists is looking for innovative means to replace the vision of romantic artist and traditional ways of expression. We follow in their footsteps?
As usual, we place people in the centre and, taking into account displayed pieces, we observe how they correlate with the opportunities provided by modern technology in today?s world. What becomes an ally and what can become a threat?
This year?s edition is dedicated to data art and artificial intelligence (AI), designs using extraordinary material – big data bases, which have an increasing impact on our life and the whole society. In pursue of economic effectiveness, data means money, data means power and last but not least, data means everything that surrounds us. We leave traces and history on digital devices, while intelligent systems do it automatically without our permission.
Together with the growing amount and role of data, there are now new possibilities to advance artificial intelligence ? a whole new level of being, which brings a lot of hope, but also fear.
Thanks to digital tools, data has become a construction material for sophisticated art forms and a basis for philosophical reflection. The works displayed at this year?s edition will pose as artistic commentary on creative use of data, but also on the danger of using data as a tool adapted for controlling.
The exhibition will take place in Małopolski Ogród Sztuki and in Galeria Bunkier Sztuki. The festival will comprise 12 installations, 6 performances, 3 workshops, meetings and presentations with 34 electronic media artists from Poland, Germany, Austria, France, Greece, Italy, Belgium, Denmark, Iran, Japan and Taiwan.
The festival?s closing act will take place during the night at Szpitalna 1 with the legend of German techno music as the main star. More details to come!