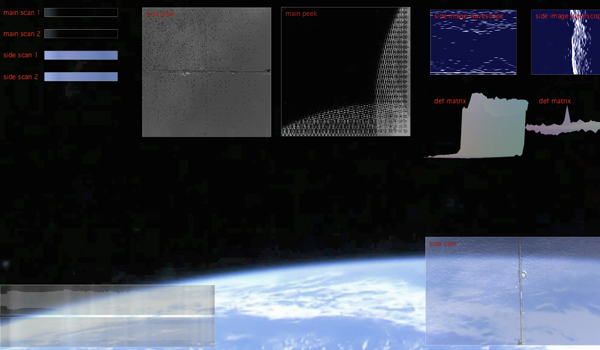 EXHIBITION 2014
Silver Moon, Blue Planet, Blue Note
Interactive music-space-installation by  Polish new technology artist based on live video and data feeds from International Space Station (ISS) and other satellite sources. Captured data are processed in real time into an audio-visual environment. It can be manipulated by the viewer using mobile devices. Project had a premiere as a performance in 2014 at the Kunsthal Aarhus, Denmark. On PATCHlab 2014 premiered as an  installation.
Presented during PATCHlab 2014.