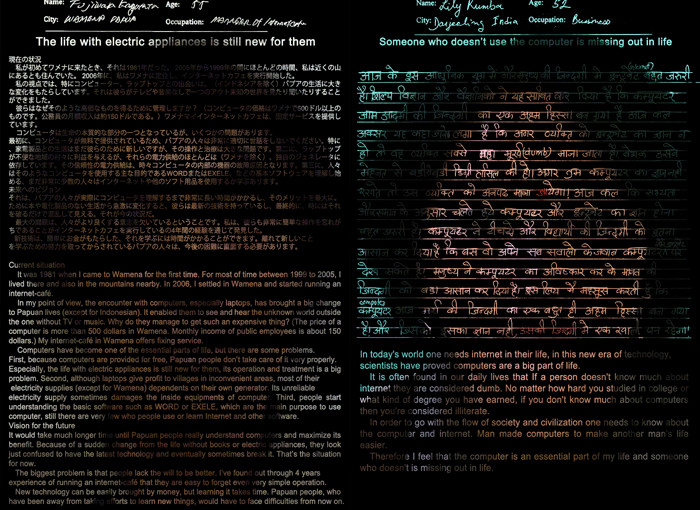 Life Needs Internet?
Life Needs Internet
Jeroen van Loon [Netherlands]
Video installation presented on PATCHlab 2013.
An unique project that collects handwritten letters to document digital culture. It consists of a online platform and this video-installation. The video-installation shows eight handwritten letters from people all over the world. Each letters describes how the Internet has influenced the author?s daily life. The letters are written by people from the jungle of West-Papua to cities like Singapore or Amsterdam. Together the eight letters portray the evolution of our global digitalization and it?s impact on different cultures. Ranging from 0% influence of the Internet to 100%.
The installation was also presented during Kultura 2.0 exhibition in Warsaw organized by National Audiovisual Institute in frame of PATCHlab partnership.
More details in the ARCHIVE.